Mastering Social Media w/ Ruoyon Xu – ABR022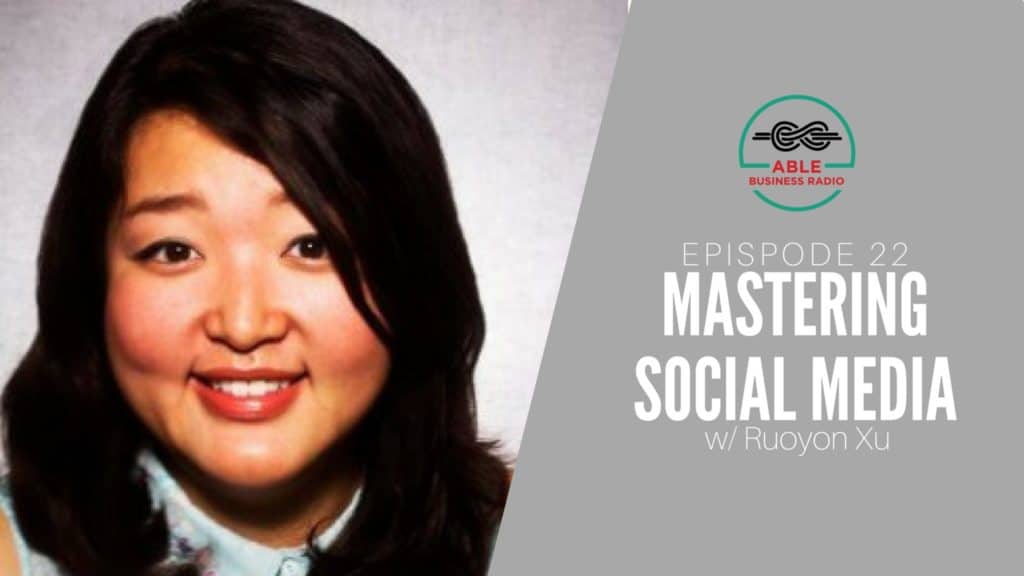 Podcast: Play in new window | Download (Duration: 1:02:49 — 55.2MB) | Embed
Subscribe: Apple Podcasts | Android | More
Ruoyon Xu is a Social Media Strategist, Speaker and Founder of C3Nami.  Her team empowers local business owners to connect and build relationships with their audience through social media.
In this episode we cover:
How to create a "real" relationship with your audience and grow your business through social media
C3Nami's strategy for creating successful social media campaigns.

Clarity
Creativity
Collaboration

How to choose the right social media for your goals.
Quotables:
"If you want to be comfortable communicating who you are online, take criticism as constructive feedback, instead of taking it personally."
Links and resources mention:
Connect with Ruoyon Xu:
Subscribe to the podcast on iTunes, Stitcher, Overcast, PocketCast or your favorite podcast player. It's easy, you'll get new episodes automatically, and it also helps the show gain exposure.
The shownotes can be found at zacharysexton.com/22
Podcast: Play in new window | Download (Duration: 1:02:49 — 55.2MB) | Embed
Subscribe: Apple Podcasts | Android | More