How to be a Productivity Ninja w/ Matt Cowdroy – ABR009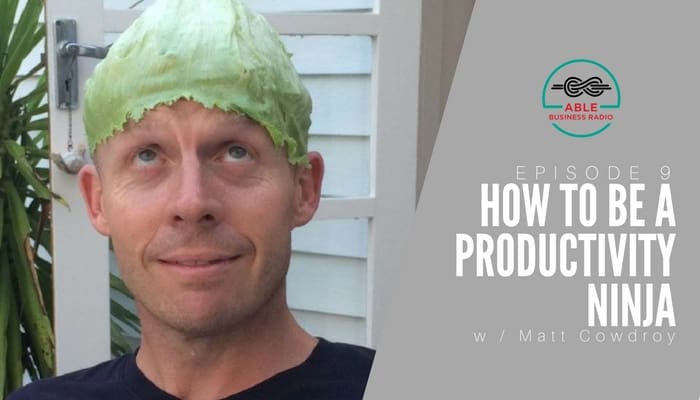 Podcast: Play in new window | Download (Duration: 45:34 — 37.6MB) | Embed
Subscribe: Apple Podcasts | More
Matt Cowdroy is in the happiness business. He uses productivity and mindfulness as tools to help people manage their attention at work so they can be more present, accomplish more, and stress less.
In this episode we cover:
How to build your "second brain."
Why your to do list shouldn't be limited to work.
Matt's Post It note planning hack.
Zack's clipboard to do list method.
How to make tech work for you (vs the other way around).
How productivity helps you manage your stress.
How to make your work as easy as putting cherries on cakes (or spraying the weeds).
When to match your tasks to your energy level.
Quotes:
Links and resources mention:
Top 5 To Do List Managers:
Audio guided weekly review:
Connect with Matt:
Subscribe to the podcast on iTunes, Stitcher, Overcast, PocketCast or your favorite podcast player. It's easy, you'll get new episodes automatically, and it also helps the show gain exposure.
The shownotes can be found at zacharysexton.com/9
Podcast: Play in new window | Download (Duration: 45:34 — 37.6MB) | Embed
Subscribe: Apple Podcasts | More