Mind Sweep w/ Zachary Sexton – ABR017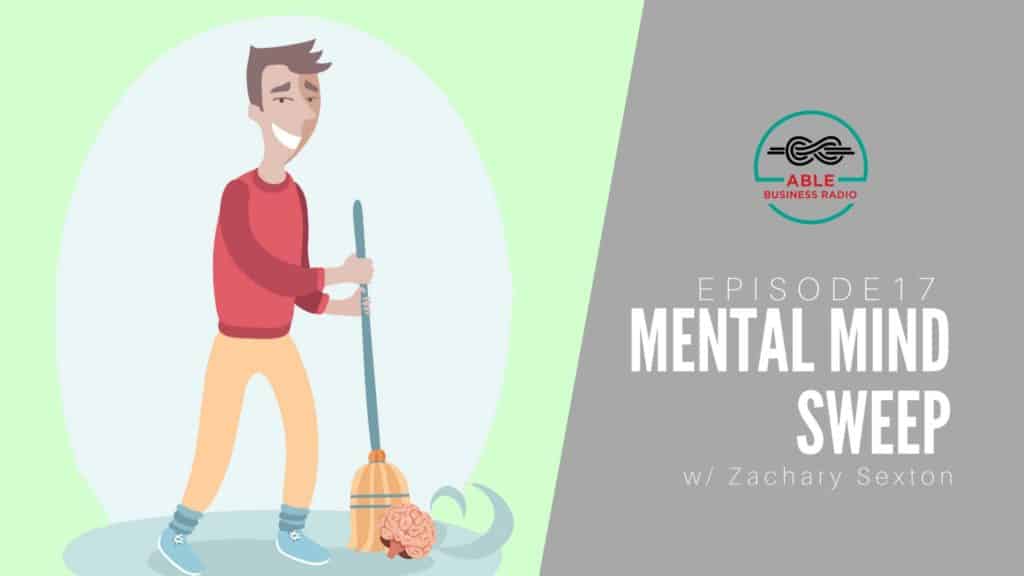 Podcast: Play in new window | Download (Duration: 22:36 — 20.4MB) | Embed
Subscribe: Apple Podcasts | More
This podcast is designed to get all the would, could, should, ought to's:
out of your head
off your psyche
written down in black and white
so you can have a visual snapshot of all your obligations. It's the first step overcommitted folks need to take to slow down and make fewer better commitments.
In this episode we cover:
Why a mind sweep is an important first step to personal productivity.
100+ triggers to prompt you to think about all the of your current obligations.
What to do with the huge list of stuff you've written down.
Links and Resources Mentioned:
Quotables:
"Does the dog need dog food? The cat need cat food? The fish need fish food?" – Zachary Sexton
Connect with Zack:
Subscribe to the podcast on iTunes, Stitcher, Overcast, PocketCast or your favorite podcast player. It's easy, you'll get new episodes automatically, and it also helps the show gain exposure.
The shownotes can be found at zacharysexton.com/17
Podcast: Play in new window | Download (Duration: 22:36 — 20.4MB) | Embed
Subscribe: Apple Podcasts | More