How To Build Your Community w/ Stephen Warley – Rebroadcast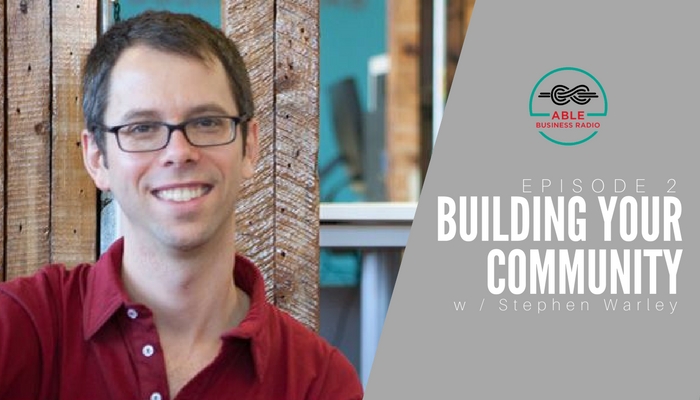 Podcast: Play in new window | Download (Duration: 47:35 — 36.6MB) | Embed
Subscribe: Apple Podcasts | More
My good friend Stephen Warley and I discuss how to create a community to support your life and business goals. We recorded this episode just shy of a year ago and his words ring even more true today after my first year of self-employment.
By listening, you will learn:
How to build a community that wants to support you.
The three type of people you need in your community.
What a reverse mentor is and how they can help you succeed in business
Quotables:
"Don't network. Make friends."
Links and resources mentioned:
Connect with Zack and Stephen:
Subscribe to the podcast on iTunes, Stitcher, Overcast, PocketCast or your favorite podcast player. It's easy, you'll get new episodes automatically, and it also helps the show gain exposure.
The shownotes can be found at zacharysexton.com/how-to-build-community
Podcast: Play in new window | Download (Duration: 47:35 — 36.6MB) | Embed
Subscribe: Apple Podcasts | More