How to hire your first virtual assistant w/ Mads Singers – ABR027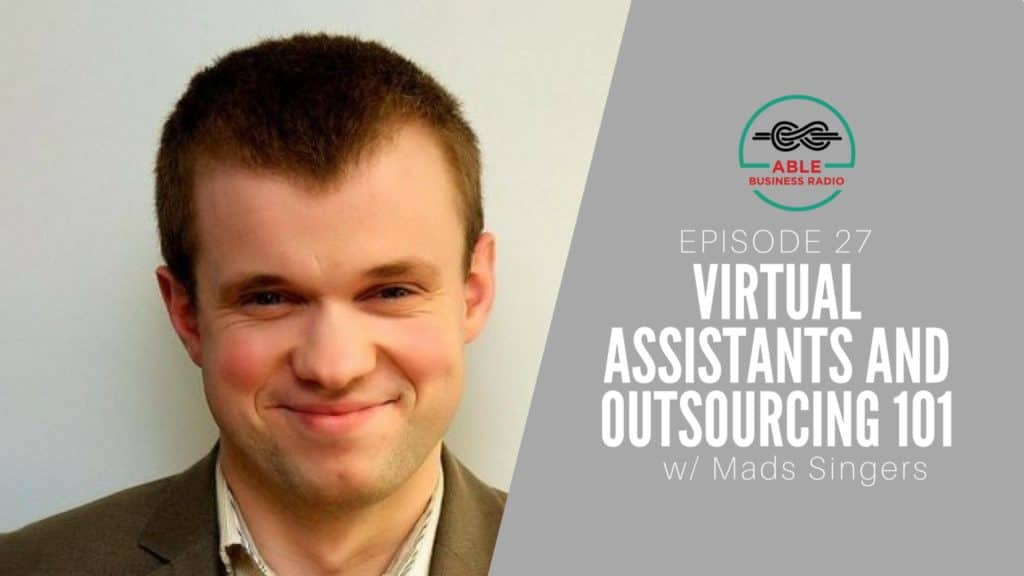 Podcast: Play in new window | Download (Duration: 58:59 — 53.5MB) | Embed
Subscribe: Apple Podcasts | More
Have you been mulling over the idea of outsourcing your work? Hiring a virtual assistant (VA) might be a great way to free up your time at an affordable rate.
Four hour work week, here we come!
In this episode we cover:
Why the Philippines is the most popular country for outsourcing work.
How building a relationship helps you get the most out of the VA.
What work has the highest ROI for virtual assistants.
The #1 thing to look for when making your first hire.
How being yourself is the best management style.
Quotables:
"For a lot of entrepreneurs- tools are shiny objects."
"If you try to do things that don't match your personality, you will fail."
"Tools don't matter. It's the process."
"The essence of being successful is having great systems."
"The kind of work that is most effective initiatives to get done by a virtual assistant is a repeatable process."
"The best managers you will find are the people who know and get to understand themselves, particularly their strengths and weaknesses, and utilize their strength to be the best manager they can be with whatever they have."
Links and resources mention:
Trello | Screencast-o-matic | Skype or Slack | Google Drive
12 questions happy employees should be able to answer yes to:

Do I know what is expected of me at work?

Do I have the materials & equipment I need to do my work right?

At work, do I have the opportunity to do what I do best every day?

In the last 7 days, have I received recognition or praise for good work?

Does my supervisor or someone at work seem to care about me as a person?

Is there someone at work who encourages my development?

At work, do my opinions seem to count?

Does the purpose of my company make me feel like my work is important?

Are my co-workers committed to doing quality work?

Do I have a best friend at work?

In the last six months, have I talked to someone about my progress?

At work, have I had opportunities to learn and grow?
Connect with Mads:
Subscribe to the podcast on iTunes, Stitcher, Overcast, PocketCast or your favorite podcast player. It's easy, you'll get new episodes automatically, and it also helps the show gain exposure.
The shownotes can be found at zacharysexton.com/27
Podcast: Play in new window | Download (Duration: 58:59 — 53.5MB) | Embed
Subscribe: Apple Podcasts | More