Questions for Finding Focus w/ Ricardo Palomares – ABR018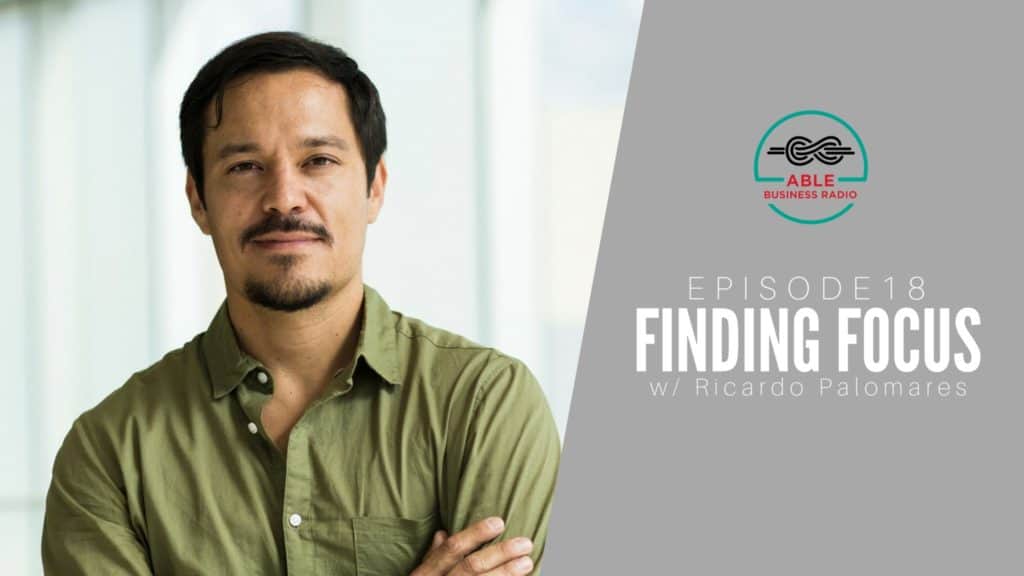 Podcast: Play in new window | Download (Duration: 41:40 — 33.8MB) | Embed
Subscribe: Apple Podcasts | Android | More
Ricardo Palomares is a speaker/coach/author/explorer/filmmaker helping dreamers bet on themselves to achieve what seems impossible and become powerful, mindful leaders. Zack talks to Ricardo about taking massive, focused actions in the areas that give you the most action.
In this episode we cover:
Ricardo's recent project titled Pedal South- where four storytellers cycled 18,000 miles, from Alaska to Argentina, documenting the diverse cultures and landscapes along the way.
Strategies for dealing with negative experiences and emotions as an individual or a team.
4 questions to Ricardo uses to find direction and focus:

What is the most direct way to get where I want to go?
What is the most simple was to get where I want to go?
What is the fastest way to get where I want to go?
What is the most sustainable way to get where I want to go?
Quotables:
"It doesn't really matter if you have a positive or negative thought- you have to take positive action with it."
"In business and in life, there is no Google Maps."
"The main thing that we can do as a team or organization is to make decisions by taking the ego out of the equation."
"The more we understand the world, the more understand ourselves. The more we understand ourselves, the more we understand the world. More understanding leads to more compassion and we need more compassion in this world."
"It's easy to spend too much time thinking and not enough time doing."
Links and resources mention:
Connect with Ricardo:
Website ricardopal.com 
Email: info(at)ricardopal.com
Subscribe to the podcast on iTunes, Stitcher, Overcast, PocketCast or your favorite podcast player. It's easy, you'll get new episodes automatically, and it also helps the show gain exposure.
The shownotes can be found at zacharysexton.com/18
Podcast: Play in new window | Download (Duration: 41:40 — 33.8MB) | Embed
Subscribe: Apple Podcasts | Android | More