Top 10 Evernote A Ha Movements w/ Zack and Stacey Harmon – ABR031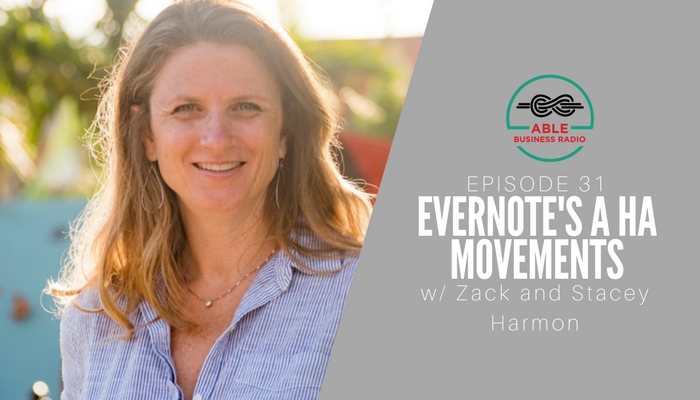 Podcast: Play in new window | Download (Duration: 38:20 — 36.0MB) | Embed
Subscribe: Apple Podcasts | More
Top Ten Evernote A ha's
Use the desktop app.

Use the desktop app for organizing
Use the phone app for capturing or finding

Forward email directly to your Evernote (especially for taxes)
Configure the Sidebar to maximize data navigation
Use "Multiple Select" to create a Table of Contents
Use Stacks to declutter your "Digital Desk"
Organize Evernote Stacks with PARA.

Change default notebook to .inbox.
Use Contol + ⌘ + M to quickly move notes
Use Note Links
Continually improve notes through progressive summarization.
Links and resources mention:
Connect with Stacey and Zack:
Subscribe to the podcast on iTunes, Stitcher, Overcast, PocketCast or your favorite podcast player. It's easy, you'll get new episodes automatically, and it also helps the show gain exposure.
The shownotes can be found at zacharysexton.com/31
Podcast: Play in new window | Download (Duration: 38:20 — 36.0MB) | Embed
Subscribe: Apple Podcasts | More