Getting To Inbox Zero w/ Matt Cowdroy – ABR038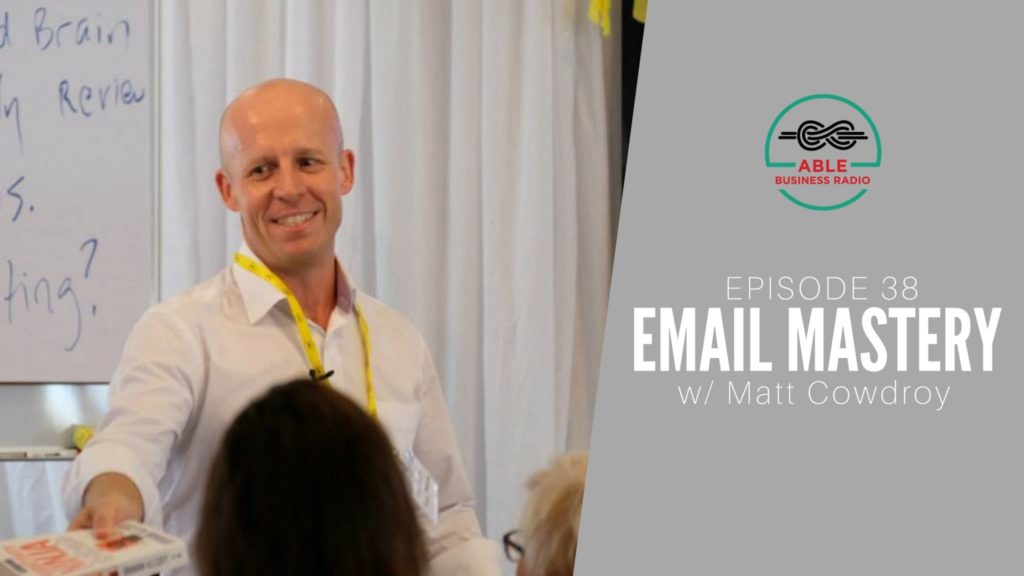 Is your email inbox count in the 3, 4 or 5 digit range? This podcast will give you the exact step-by-step process for getting that number down to zero in 2 hours or less.
Roll up your sleeves, we are going to work on your inbox!
Podcast: Play in new window | Download (Duration: 39:54 — 36.1MB) | Embed
Subscribe: Apple Podcasts | More
In this episode we cover:
How to make email a less addictive.
What you need to do to get out of email inbox H-E-Double Hockey Sticks.

Set up your @Action, @Read, @Waiting folders.
Filter by date. Archive anything older than a month.
Sort remaining emails into your @Action, @Read, @Waiting folders.
Process those email folders to zero.

Key differences between Outlook and Gmail.
Ninja Email Processing: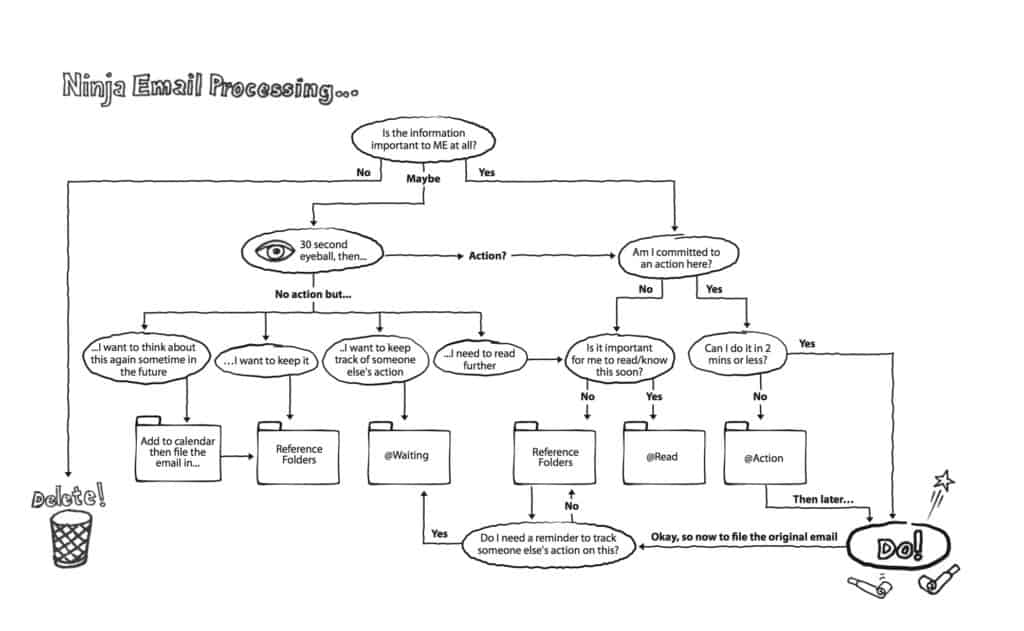 Quotables:
"You get the email you deserve."- @mattcowdroy
Links and resources mention:
Matt's Building A Second Brain Podcast Episode
Zack's Email Workflow Podcast
Sanebox vs Unroll.me Podcast and Video
How To Bulk Archive In Gmail Video:
Wunderlist
Trello
Free Trello Training
Getting Your Inbox Back To Zero Training (offer expired)
Connect with Zack and Matt Cowdroy:
Subscribe to the podcast on iTunes, Stitcher, Overcast, PocketCast or your favorite podcast player. It's easy, you'll get new episodes automatically, and it also helps the show gain exposure.
The shownotes can be found at zacharysexton.com/38.
Podcast: Play in new window | Download (Duration: 39:54 — 36.1MB) | Embed
Subscribe: Apple Podcasts | More