Declutter Your Business w/ Kathy Vines – ABR030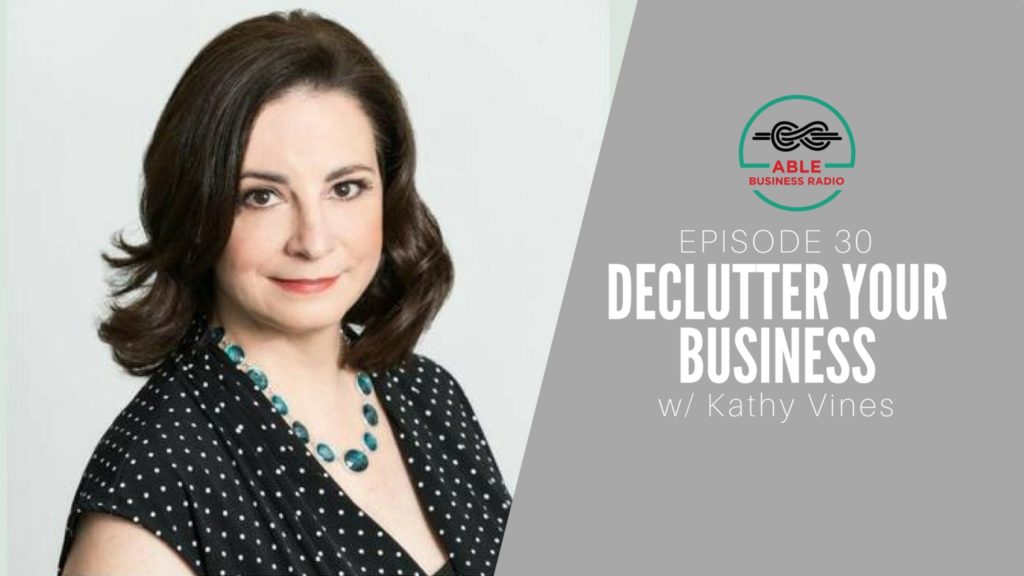 Podcast: Play in new window | Download (Duration: 40:08 — 36.0MB) | Embed
Subscribe: Apple Podcasts | Android | More
Is there a business idea that you've held onto for a bit too long? Maybe you've got some relationships that are holding you back from bigger things? Or perhaps there are there a few physical items that need to be taken out of your office for good?
Professional Organizer Kathy Vines is here to teach us the strategies and mindset needed to overcome:
purposeless practicality
sunk costs
fear of the future
and other mental pitfalls that will get in the way of growing your business.
In this episode we cover:
How to strategically prune your tools.
The difference between status quo and purposeful ownership.
Quotables:
"Escalation of commitment to a failing course of action."
Links and resources mention:
Connect with Kathy:
Subscribe to the podcast on iTunes, Stitcher, Overcast, PocketCast or your favorite podcast player. It's easy, you'll get new episodes automatically, and it also helps the show gain exposure.
The shownotes can be found at zacharysexton.com/30
Podcast: Play in new window | Download (Duration: 40:08 — 36.0MB) | Embed
Subscribe: Apple Podcasts | Android | More