Color Coding Your Week w/ Kendra Wright -ABR019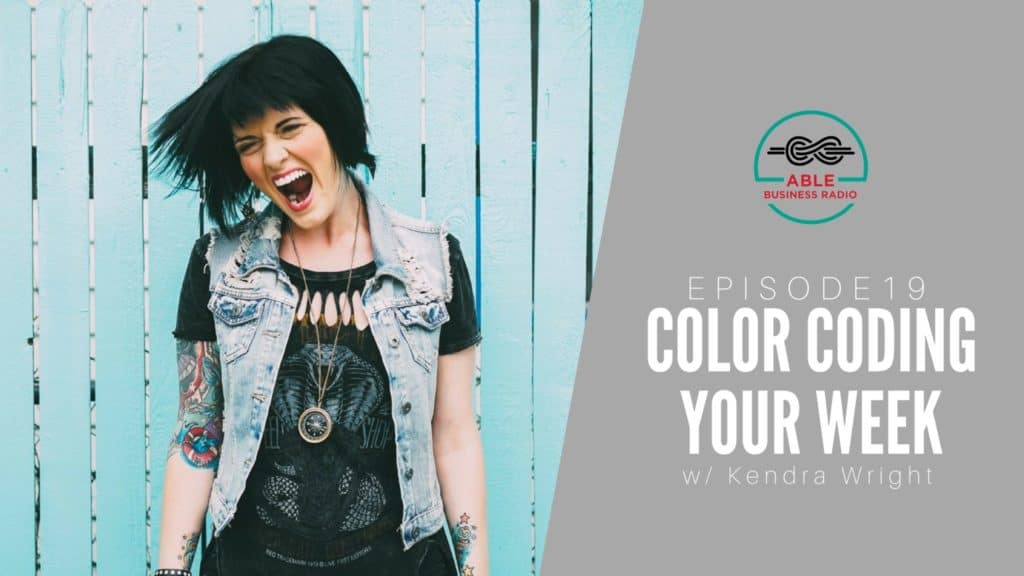 Podcast: Play in new window | Download (Duration: 39:38 — 35.2MB) | Embed
Subscribe: Apple Podcasts | More
Kendra is a location independent entrepreneur, who runs a 6-figure business from a Macbook pro. She's come on to share how she uses Google Calendar and the happy sh*t sandwich technique to get all of her most important work done while her creative juices are flowing.
In this episode we cover:
Having the "most important meeting of the week" with yourself to schedule your work and fun.
Creating balance in your calendar.
Micro-commitments to tackle looming tasks.
How taking care of yourself allows you the freedom to be more generous.
Quotables:
"I want to kick ass at business and life and I don't accept most people's opinion that you need to choose one or the other."
"Productivity serves not only you- but the people you really care about."
Links and resources mention:
Connect with Kendra:
Subscribe to the podcast on iTunes, Stitcher, Overcast, PocketCast or your favorite podcast player. It's easy, you'll get new episodes automatically, and it also helps the show gain exposure.
The shownotes can be found at zacharysexton.com/19
Podcast: Play in new window | Download (Duration: 39:38 — 35.2MB) | Embed
Subscribe: Apple Podcasts | More