Building Your Community w/ Stephen Warley – ABR002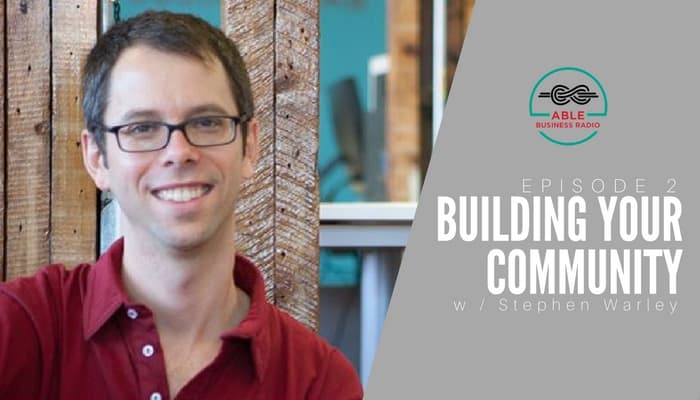 Podcast: Play in new window | Download (Duration: 47:35 — 36.6MB) | Embed
Subscribe: Apple Podcasts | More
Stephen believes self-employment is the future of work. His mission is to teach people to think and act like business owners. In this episode, we discuss how to architect a community to support your business goals.
By listening, you will learn:
Why you should stop making connections and networking and what you should do instead.
How to build a community that wants to support you.
The three type of people you need in your community.
What a reverse mentor is and how they can help you succeed in business
Links and resources mentioned:
Jedi Council members
Stefano Ganddini
10 Life skills that matter article

Tell your story
Purge your life
Practice self-awareness
Build a community
Self-direct your learning
Align your habits
Reframe your mindset
Plan your actions
Embrace discomfort
Manager your energy
Connect with Zack and Stephen:
Subscribe to the podcast on iTunes, Stitcher, Overcast, PocketCast or your favorite podcast player. It's easy, you'll get new episodes automatically, and it also helps the show gain exposure.
The shownotes can be found at zacharysexton.com/2
Podcast: Play in new window | Download (Duration: 47:35 — 36.6MB) | Embed
Subscribe: Apple Podcasts | More