How to Choose Your Next Big Goal – ABR042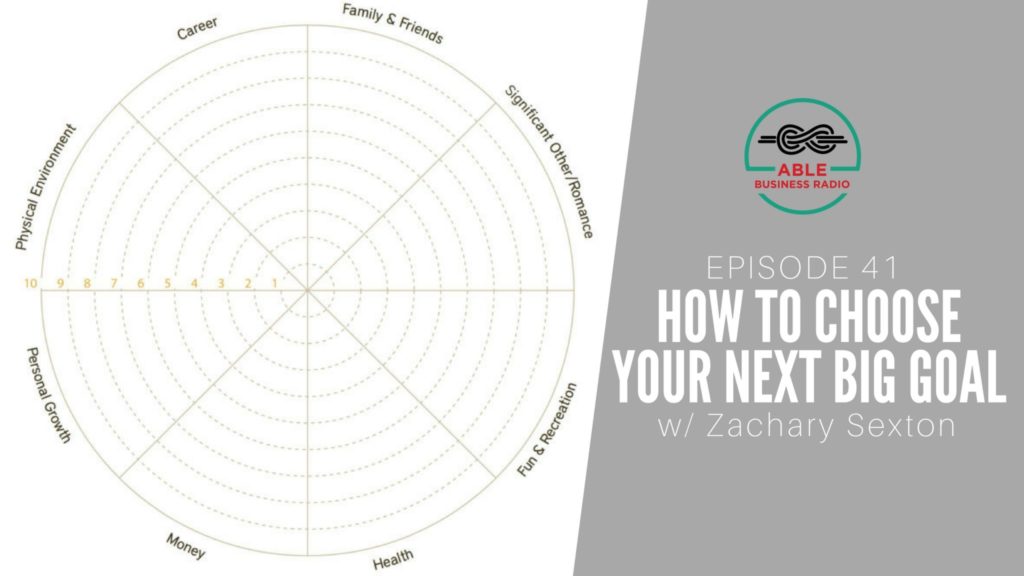 Podcast: Play in new window | Download (Duration: 13:26 — 12.2MB) | Embed
Subscribe: Apple Podcasts | More
In this episode we cover:
How to make a new year's resolution that lasts
How to prioritize your goals to make the most positive change
Quotables:
"You can anything, but you can't do everything."
Links and resources mention:
How to use the wheel of life: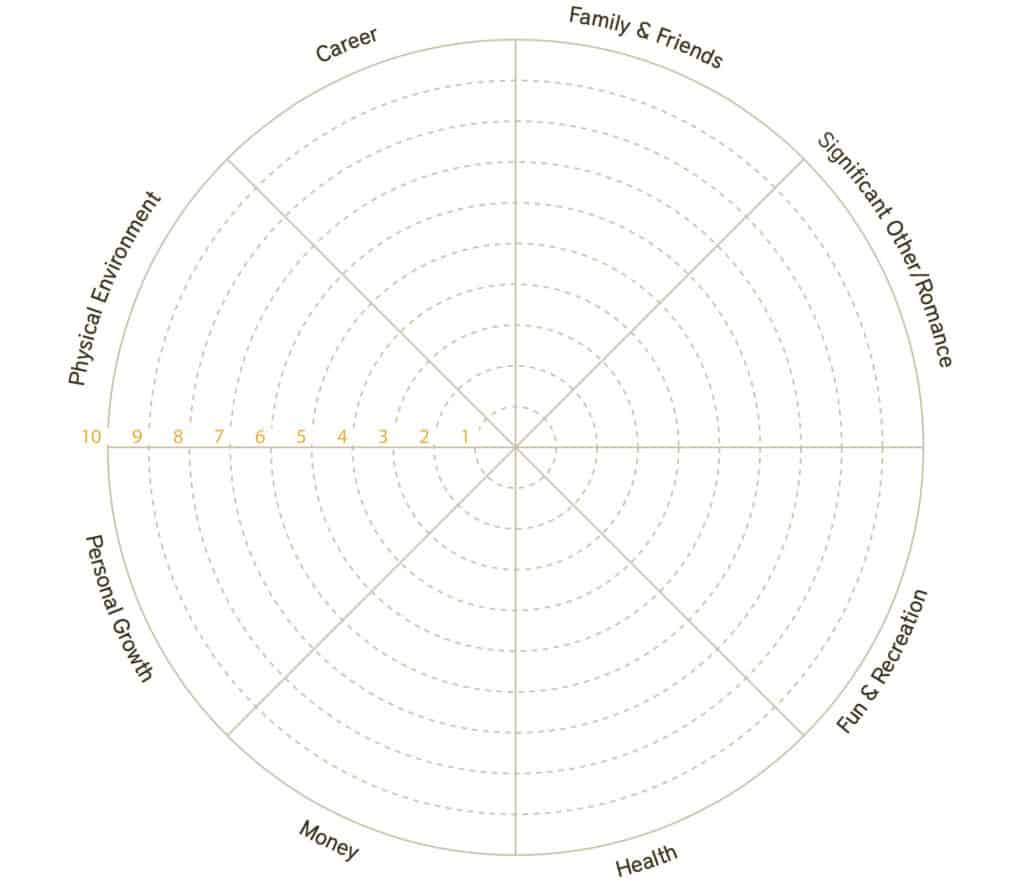 Print out the above wheel of life image: wheel_of_life.png
Grab a pen.
Rate each of the areas by marking one of the ten rings in the section based on how well you feel like you are doing in that area of life.

1 means not satisfied. Terrible. Couldn't be worse. You weigh 500 pounds. You have a hoarder house. You've got $50,000 in credit card debt.
10 is highly satisfied. You just ran the Boston marathon. You're financially free. [3] You married the woman of your dreams.

Once you've made your marks, take your pen and connect all the lines:

You can also shade in the sections:

Pick the 1 or 2 areas you ranked the lowest.
Take a walk and brainstorm ways you can make improvements to it.
Find one improvement you can commit to making.
Connect with Zack:
Subscribe to the podcast on iTunes, Stitcher, Overcast, PocketCast or your favorite podcast player. It's easy, you'll get new episodes automatically, and it also helps the show gain exposure.
The shownotes can be found at zacharysexton.com/42
Podcast: Play in new window | Download (Duration: 13:26 — 12.2MB) | Embed
Subscribe: Apple Podcasts | More