DISC Personalities w/ Mads Singers – ABR020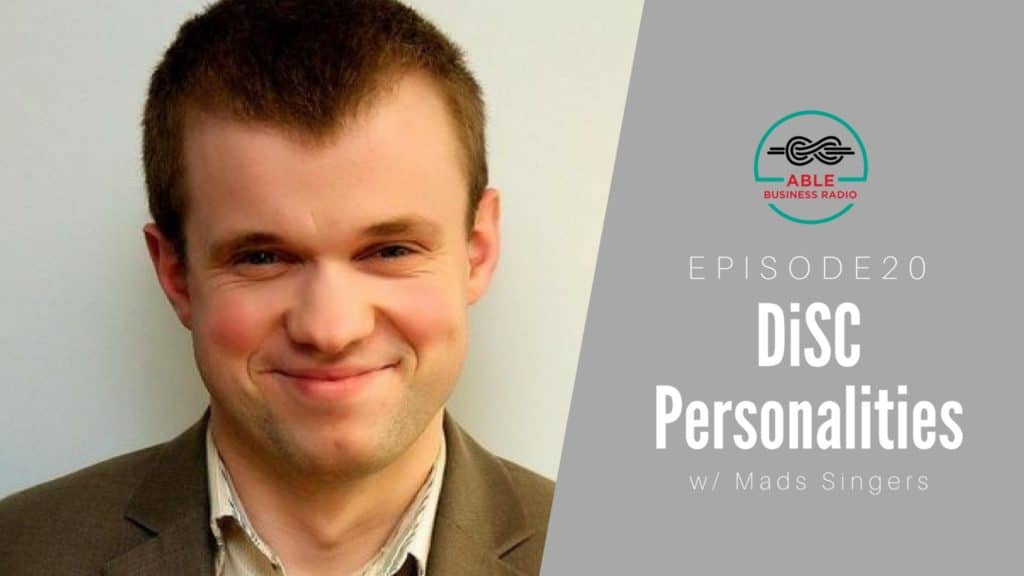 Podcast: Play in new window | Download (Duration: 42:02 — 34.9MB) | Embed
Subscribe: Apple Podcasts | More
Mads Singers is an outsourcing specialist.  He believes that people are the single most important element of management, and is focused on helping leaders effectively get the most out of their team.
In this episode we cover:
What the DiSC Personality Profile is, and how it can be helpful for your team.

Dominance
Influence
Steadiness
Conscientiousness

How to use DiSC to understand and communicate with your employees, peers, and customers better.
Identifying DiSC personalities in others so that you can adapt accordingly.
The strengths and weaknesses of the DiSC personalities.
Quotables:
"The way you can see what type of personality people are are in their natural behaviors."
"If that is how they speak- that is how they prefer to be spoken to."
"Communication is not what you say, it is what the other person hears."
Links and resources mention:
Connect with Mads:
Subscribe to the podcast on iTunes, Stitcher, Overcast, PocketCast or your favorite podcast player. It's easy, you'll get new episodes automatically, and it also helps the show gain exposure.
The shownotes can be found at zacharysexton.com/20
Podcast: Play in new window | Download (Duration: 42:02 — 34.9MB) | Embed
Subscribe: Apple Podcasts | More