1Password w/ Lilli Weisz -ABR003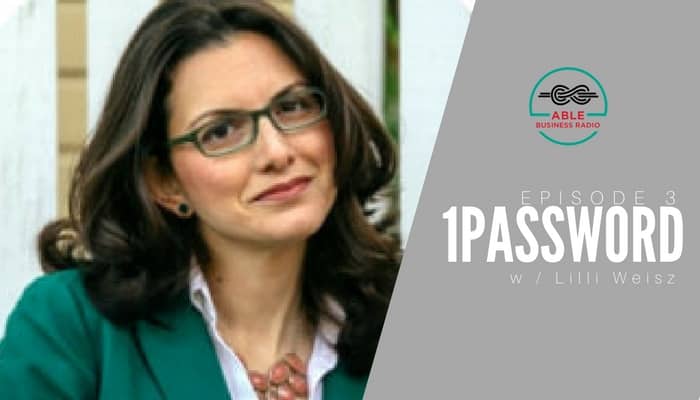 Podcast: Play in new window | Download (Duration: 53:01 — 43.6MB) | Embed
Subscribe: Apple Podcasts | More
Lilli started as a professional organizer. After years of working with physical clutter, she now uses her skills on disorganized computers. Her goal is to make your digital life simpler using technology. In this episode, Zack and Lilli talk about how to save time and securely organize your passwords using 1Password.
In this episode, you will learn:
Why having a variety of passwords is so important.
How to start with a password manager.
What to do when 1Password doesn't automatically save logins.
Best way to share password databases with family members, team members, clients
Other types of information to save in 1Passwords besides logins:

Car VINs
Credit Cards
Bank Account info
Drivers License
Membership numbers
Reward program numbers
SSNs for all family members
Software Licenses

Turning on the 1Password fingerprint feature on your iPhone.
Tips for creating a unique master password.
Links and resources mentioned:
Podcast: Play in new window | Download (Duration: 53:01 — 43.6MB) | Embed
Subscribe: Apple Podcasts | More
Subscribe to the podcast on iTunes, Stitcher, Overcast, PocketCast or your favorite podcast player.
It's easy, you'll get new episodes automatically, and it also helps the show gain exposure.
The shownotes can be found at zacharysexton.com/3